---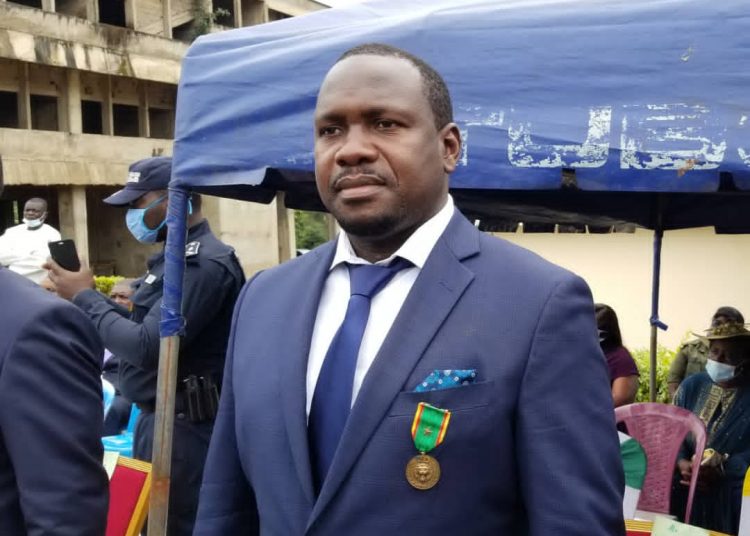 Pascal Abunde Shu, president of PWD Social Football Club of Bamenda has been decorated with Knight in Sports Order of Merit.
Pascal Abunde Shu and nine others received their medals Thursday May 20, 2021 as Cameroon celebrated the 49th edition of it's National Day
President Abunde described the medal as sign of recognition of the good work he and the entire team PWD Bamenda has been doing for the past few years and as an encouragement to continue in the same vein.
"I want to dedicate this recognition to the fans and supporters, the management of PWD. It's team work though I am the one in front, they are a lot of people working tirelessly. I dedicate this award to them and as a team to keep working" he added.
Pascal Abunde and his team have moved from a struggling side in the Northwest regional League in 2014 to become champions of Cameroon in 2020.