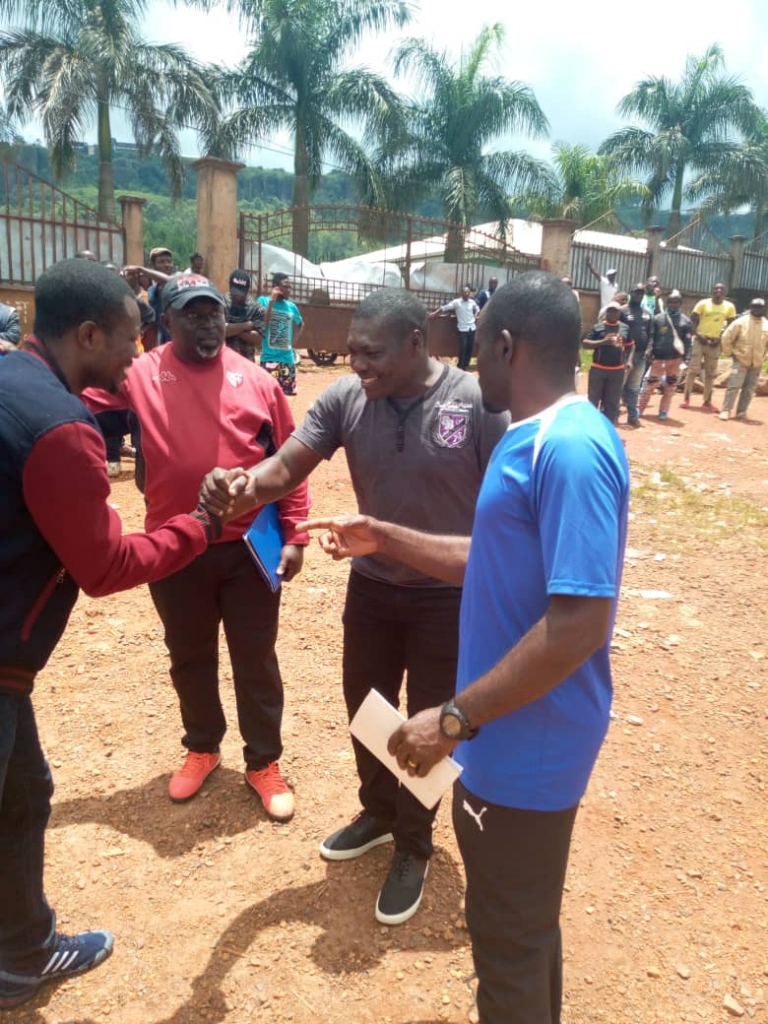 The head coach of PWD Social Football club of Bamenda David Pagou, has agreed a new deal which will see him stay in the North West Regional capital till the summer of 2022.
David Pagou agreed a new one year deal after meeting the club's hierarchy this week.
David Pagou joined PWD on September 18, 2019, on a one season deal. He however penned another one season extension on June 20, 2020, after leading the club to winning their first ever silverware. Coach Pagou now has the backing of the club's management, who has compensated his great work with a new bumper deal.
"The board of Directors of our club decided to activate the option of another year that was in the previous contract of coach Pagou, meaning he is going to be here again for at least one more football season with the possibility of extension for a further year. This decision was taken for a couple of reasons, first of all the quality of results that coach David Pagou has obtained during the past two seasons. Winning the league last year, qualifying the club to the finals of the Cameroon cup and finishing the league on the fifth position in the just ended campaign. Another reason is that, the work ethics of the coach actually fits the philosophy of the club and we have always thought that repeating what works well, can only make us better. So we hope this extension keeps us in line with the club's vision which is to make our darling club a top club in the country and a regular participant On the African inter_club competitions" club president Pascal Abunde said, confirming the contract extension.
Coach Pagou has one more business to close this season, the cup of Cameroon Finals against Astres on a yet to be announced date before starting the process of perfecting his team for the new season