Our road to the final.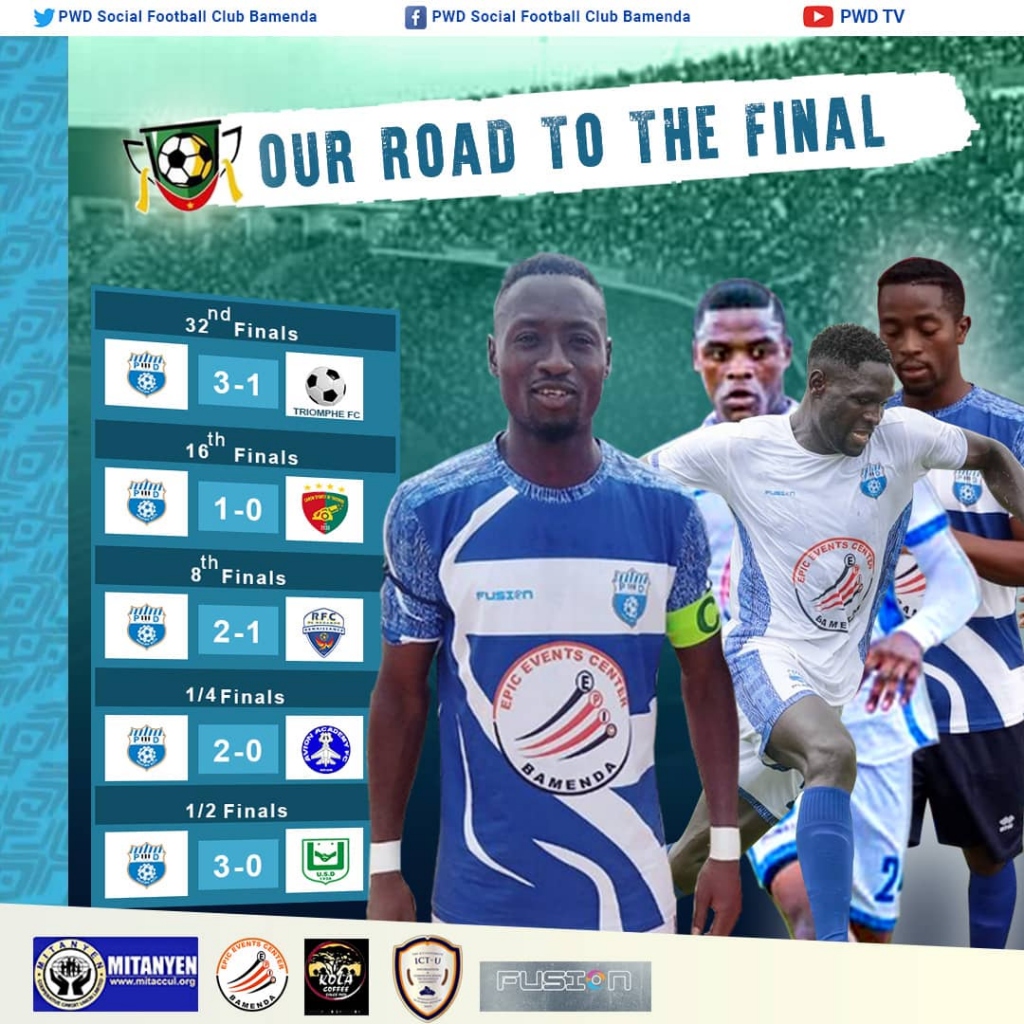 it started with a decisive win in Yaounde against Triomphe FC of MFOU from the Center Region. Then came the 16th finals against the most decorated team in the competition, Canon Yaounde which we despatched with with a 1-0 win Bafoussam.
Next for us was a very resilient Renaissance of Ngoumou that we overcome after a difficult match still in Bafoussam by 2-1 goals adit the eight finals. From here onward PWD adopted The Bafoussam Municipal Stadium as home, dismissing Avion FC of Nkam 2-0 and then Union Douala 3 to nil adit the quarter and semi-finals respectively.
in in the five matches played to reach the final, we eliminated three teams from the Center Region (Triomphe FC, Canon FC and Renaissance) and two from the Littoral (Avion and Union) with Les Astres the 3rd team from from the Littoral to face the Abakwa Boys at the final hurdle.
The finals comes up this Sunday March 13, 2022 2022as from 3 pm at the AHMADOU AHIDJO Stadium and will be presided over at by he Prime Minister Joseph Dion Ngute
5/5 wins
10 goals scored
02 goals conceded
3/5 clean sheets
PWD
ABAKWABOYS💙
CameroonCup2021