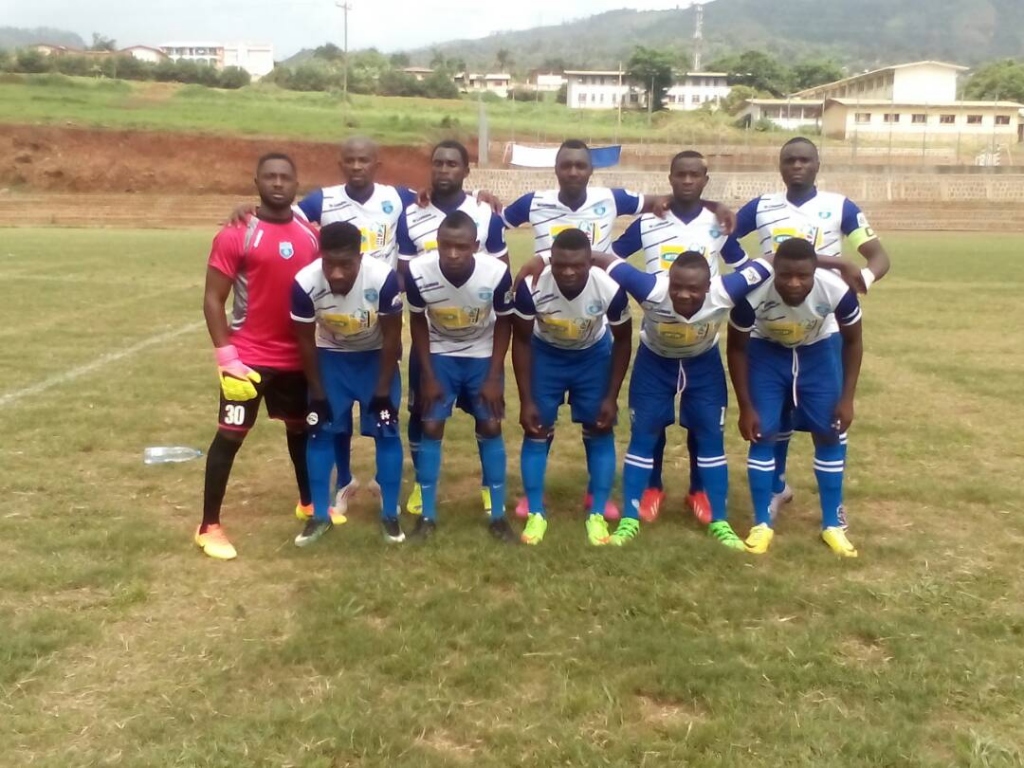 Cameroon league one champions, PWD of Bamenda, has defeated Foncha Street FC 2#1, in a friendly. The match took place at the Mankon Catholic School field in Bamenda on Thursday afternoon.
PWD started the game with, Damlabeu, Fegue, Hamzat, Song Che, Neloh, Klein, Mohammed, Ze Bertrand, Balla, Chem, and Anslem.
Kongnyuy Jude gave Foncha Street FC the lead at the 12 minute of the game, when he fired home a rebound from Damlabeu's save.
PWD pressed harder for an equalizer, but Foncha Street FC stayed solid through out half an hour.
Duhamel Kalamandji, Hans and Emmanuel Samuel came in as subs, an Emmanuel created an instant impact, as he set up Mohammed Aboubakar to slot in the Equalizer at the 42nd minute.
For the second segment, the Abakwa Boys lined up Eya'a Raul, Burinyuy Derrick, Boung Joel Ondoa, Ngwang Brian, Ndeh Collins, Ngondi Vincent Paul, Moluh Mohammed, Tchaoua Leger, Enyegue, John Paul and Maël Dindjeke.
A more intensive second segment saw both sides creating a litany of scoring opportunities, but could not change the score line.
Tchaoua Leger produced a bit of magic in the dying minute of the game, when he swingle in a corner kick, to give PWD the win.
PWD has now played 12 preseason games, winning six, three draws and three defeats. Up next for the Abakwa Boys is another regional Derby against YOSA on Sunday.