Futuro Kings FC of Equatorial Guinea and PWD FC of Bamenda, Cameroon have played a 0-0 tie in an international friendly.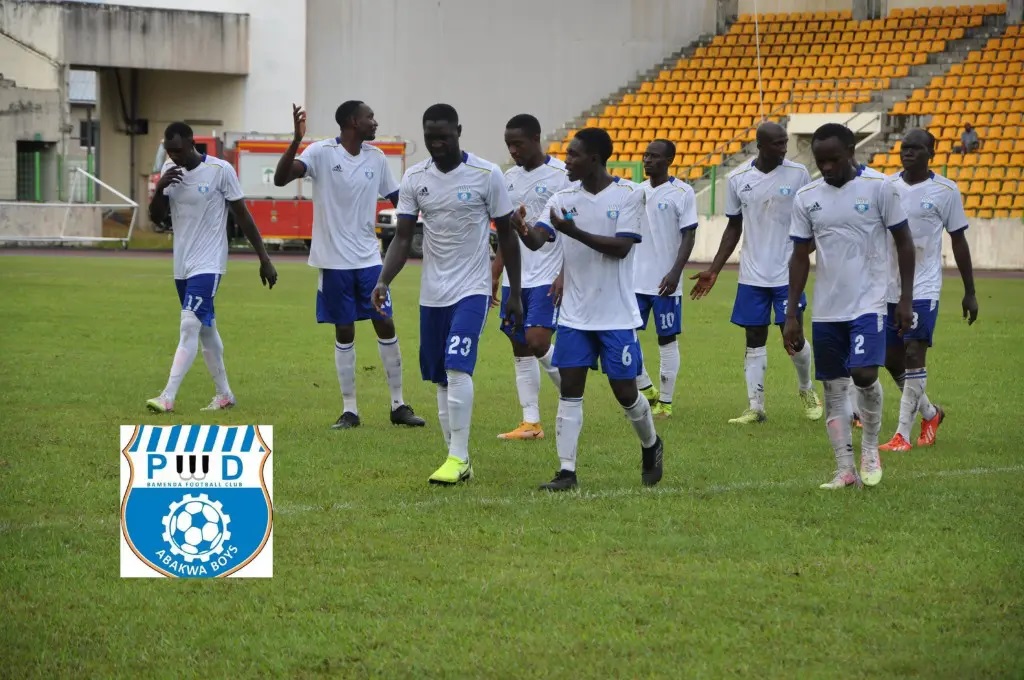 Staged in Malabo, Equatorial Guinea, Futuro Kings exerted a lot of pressure but the Bamenda team proved to be tough.
After a goalless first half, the home side Futuro Kings almost took the lead but it was scored from an offside position.
Towards the end of the games, PWD strike hard and almost scored but the opposing goalkeeper stopped the ball from crossing the goal line.
The match finally ended on a goalless score. Before travelling out of the country for a press season friendly, the Abakwa Boys played another friendly.
The Equatorial Guinea expedition was aimed at giving its players a test of international games as they prepare for the upcoming CAF champions league competition.
Nevertheless, "P Ton Tons" will be representing Cameroon in the CAF Champions League.
They will also take part in the Elite One football championship in Cameroon as well as other domestic football competitions.
Ahead of the 2020/2021 football season, PWD has recruited experience players as they hope to perform better when the competition begins.
Two Nigerians equally integrated the team, Hamzat Onotu and Samuel Onyekweni recently joined the team from Benin Premier League side ESAE FC where they helped the club to win the 2018/2019 title.