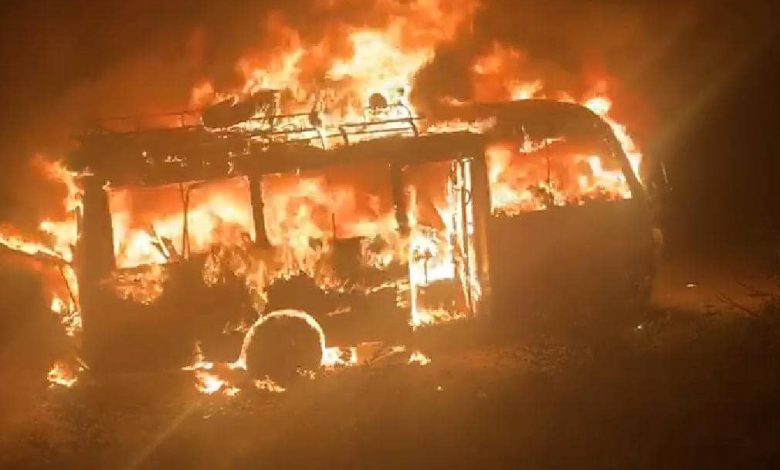 Cameroon League one Champions, PWD Social football Club of Bamenda, have suffered a fire accident which led to their team bus burnt to ashes.
The Abakwa Boys left Bamenda on Thursday evening and were on their Way to Yaoundé for a Match against Dragon Sportive of Yaoundé on Saturday, counting for the third day of play of the 2020_2021 Football season.
Halfway into their journey, the team bus caught Fire, just few meters away from Makenene.
All attempts to quench the fire yielded no fruits. Fortunately, no human life was lost, though the team suffered a lot of material damages.
The bus had on board 17 players, two staff, and the driver.