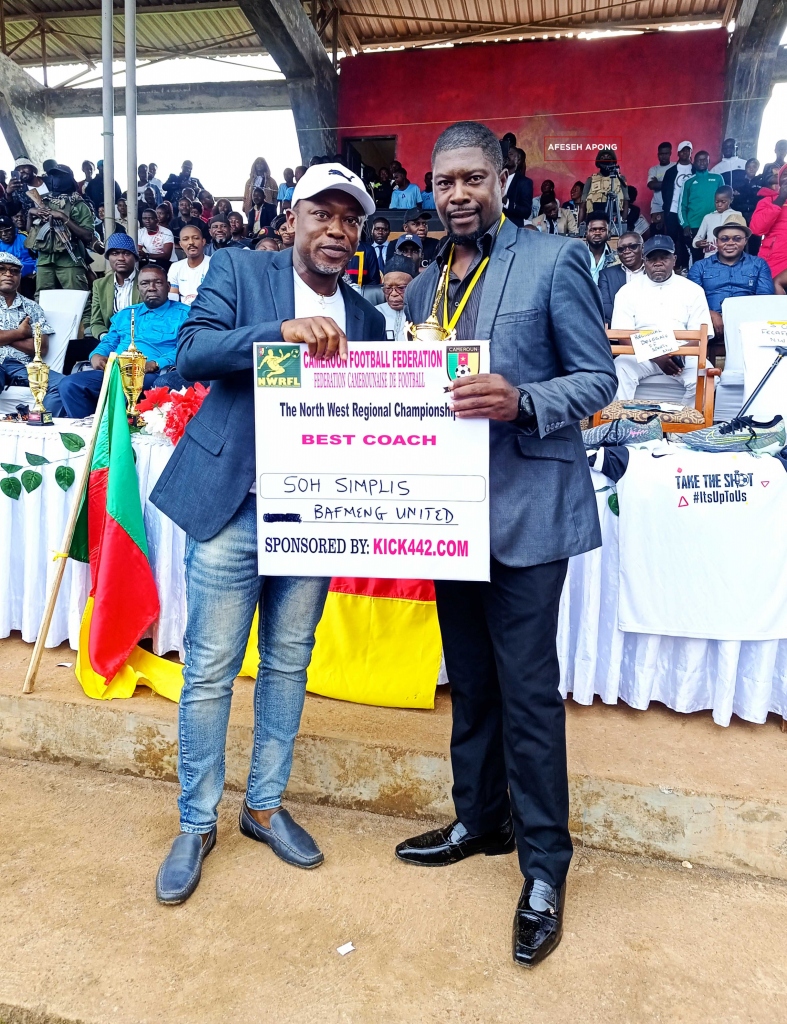 Soh Simplice, the deputy Coach of PWD emerged as best trainer in the recently concluded Northwest Regional League (NWRL).
Coach Simplice took Bafmeng United through the last 8 of the league to the finals and beat the fancied Bang Bullet 2-1 to emerge champions of the region.
the team concluded the second phase of the championship conceding only a single goal from open play.
Soh Simplice will now lead the team to the National Round Robbin tournament, popularly known as Interpools in Yaoundé from July 15 to 30th 2023.