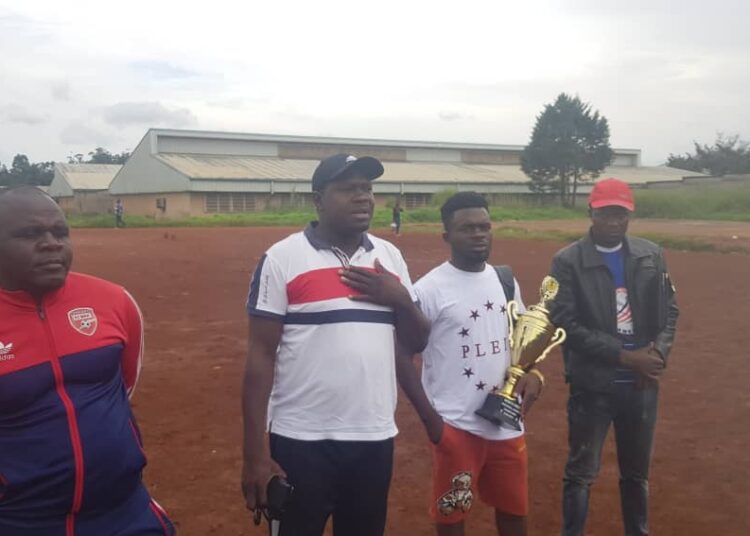 The President of PWD Social Football Club of Bamenda, Pascal Abunde has handed the sum of 300.000FCFA to Rangers FC Bafut representative of the North West region at this years National Interpools.
While handing over the package to the team, President Pascal Abunde congratulated the players for their brilliant run in the course of the Championship before handing the sum of 300.000FCFA to the management.
"Going to the interpools is to bring an elite two ticket. I call on you all, players and Executive, to keep their differences aside and look at the same direction", President Pascal Abunde said.
Together with the players and management, the team took a firm commitment to attain their objective which is an elite two ticket.
"Take this team to elite two and you will have more from me", Pascal Abunde concluded.
In response, the President of Rangers FC Bafut, George Shu Neba appreciated the president of PWD Social Football Club of Bamenda and promised that the team is high spirit to bring another elite two ticket.
In 2019, Pascal Abunde did same gesture to Foncha Street FC prior to the National Interpools.
Rangers FC Bafut has been paired in Pool C of the competition based in Bafoussam alongside West regional champions, Riziere of Tonga and South West champions Best Star Academy of Limbe.