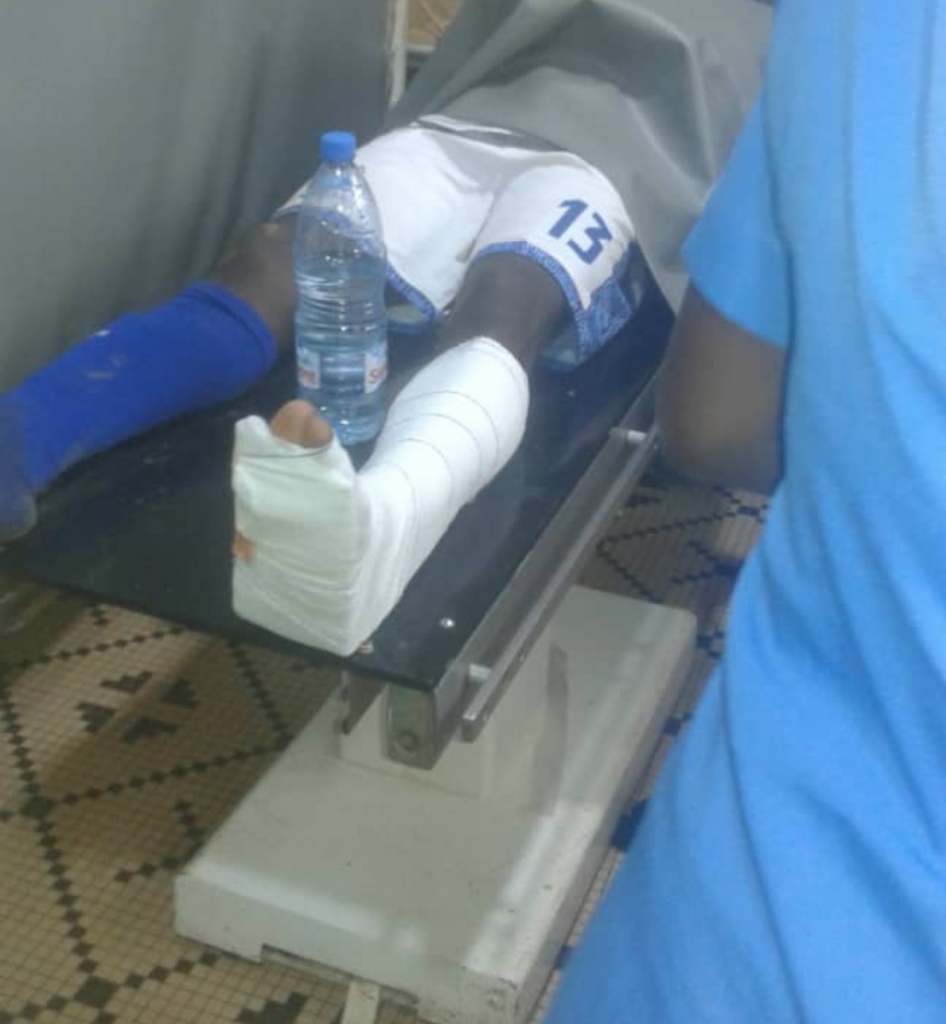 Enyegue Francois will miss the rest of the season following a nasty ankle injury he picked in the group A clash pitting PWD of Bamenda against Fovu Club of Baham on Wednesday 18 August, 2021. He will sit out the team's last two league matches against Stade Renard (away) and Union of Douala (home) and the cup of Cameroon finals against Les Astres of Douala.
Enyegue was instantly rushed to the Bamenda Regional hospital where tests show he will undergo a minor surgery.
Messages of support and good will from teams mates, technical staff and supporters of the club have been pouring in.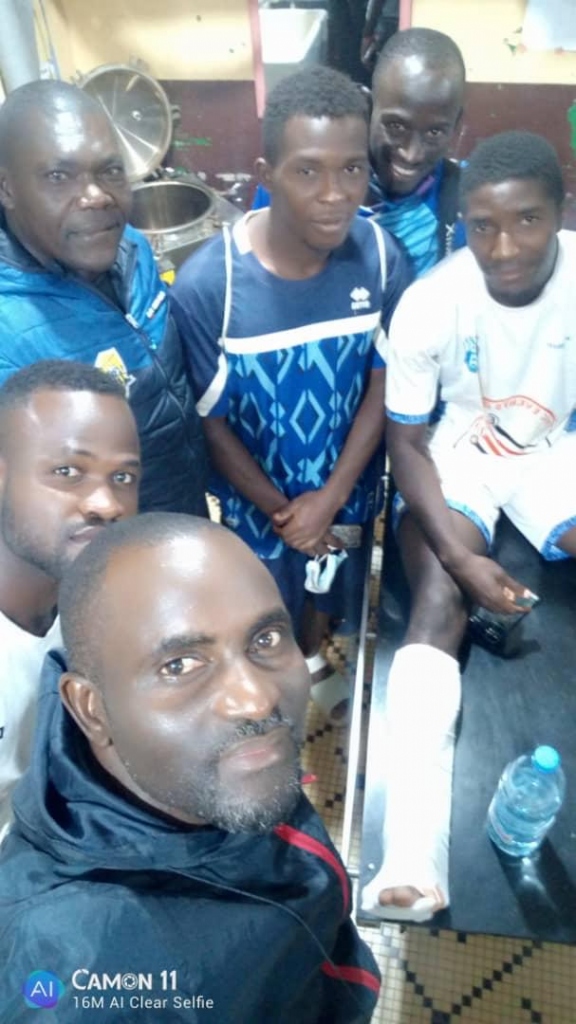 Team coach Pagou David and his fellow technical staff visited him in hospital after the match to le d him their support. The team's Sporting Director, Aliwoh Francis also visited him with words of encouragement from the management and administration of the team to that they "will be by his side during this trying moments of his career,"
Team PWD is wishing him a speedy recovery. The midfielder is expected to be in hospital for close to two weeks before moving into the second stage of his recovery from home.