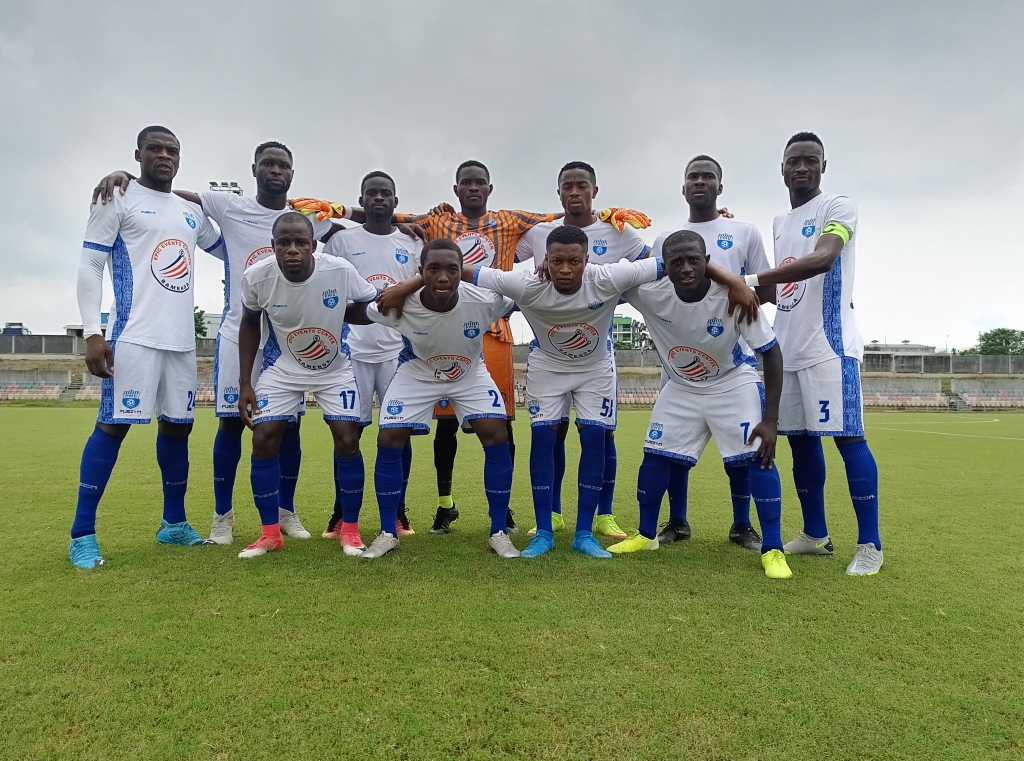 In keeping with the promise by the club president, Pascal Abunde during the traditional meeting with the players before the start of the new season on Thursday February 17, 2022, to see that all players of PWD Bamenda get bank accounts through which they will receive their monthly salaries, the club has proceeded to open the accounts of the players with one of Africa's biggest bank UBA begining last Thursday February 18.
The Club's Secretary General Abongwa Fozo confirmed that by Friday February 19, over 90% of players and staff had submitted and filled in paperwork for the opening of their accounts. Those still to fill their documents are minor players and those who do not posses the required documents.
For the minor players, he said they have a different criteria to comply with while those without the necessary documentation will be updating them in the course of the following week.
Each player beside a bank account will also get a visa card to enable him have access to his account every where even when they are abroad. They will also benefit from UBA online banking services, SMS alerts and more.
on Saturday February 19, the team paid out the promised amounts corresponding to a pair of professional soccer boots to all the players, handed out the 2019/2020 championship winners medal to the deserving players and gave out a set of jersey to all the old players who took part in the 2020/2021 football season. Management has also stocked the team's infirmary with all essential drugs to last the first half of the season.
Team PWD of Bamenda is due to play the finals of the Cup of Cameroon in the days ahead. The team will leave Bamenda by Thursday to set up camp In Yaounde in anticipation of the final. The elite one championship is also expected to begin early March 2022.